Looking for a hotel in Sölden with 4-star service?
Then come to us! At our sunny hotel in Sölden with 4-star ambience, numerous exciting activity options, excellent treats, and so much more are all on offer to you. But let's take it one step at a time.
Everything about our hotel in Sölden with 4-star ambience
Hotel Sunny Sölden more than lives up to its name: the sun-drenched location of our hotel in Sölden with 4-star service is perfect for sun lovers and active holiday-makers – and for both summer and skiing holidays in Sölden. And the sun also shines inside our hotel thanks to our typical Tyrolean hospitality and big smiles.
Our hotel in Sölden, Austria was built in the 1970s and was then run for a long time by a doctor from Sölden and his family. In 2000, it was renovated and expanded for the first time and then leased out for 17 years. Now, Arno takes care of Hotel Sunny Sölden. He has already carried out several small renovations and is currently planning the next surprises. He runs it with his Tyrolean charm and plenty of passion, preparing an unforgettable holiday for you here with his team. He loves to make you smile with his easy-going manner and give you tips for your tours in the Ötztal mountains.
But who is this Arno exactly? He is funny, he is warm, he is your host at our 4-star hotel in Sölden. You'll find Arno at Hotel Sunny Sölden from early in the morning until late in the evening – behind the bar, at the reception, in the kitchen, in the dining room, in the wellness area, in the garden … in fact everywhere (except for cleaning, which he says he's not so good at, so Blazenka takes care of that). Arno is our "man with a plan". He's supported by his receptionists Daniela, Sarah, and Elena, as well as his chef Andreas and creative sous chef Laura. Come by and let him tell you exciting facts about Hotel Sunny Sölden, Ötztal, and anecdotes from his life.
Are you looking for an active and biking hotel in Sölden? Then your search has come to an end. Hotel Sunny Sölden is a paradise for leisure cyclists and enthusiastic downhill bikers. Why is that? Find out here. We look forward to seeing you!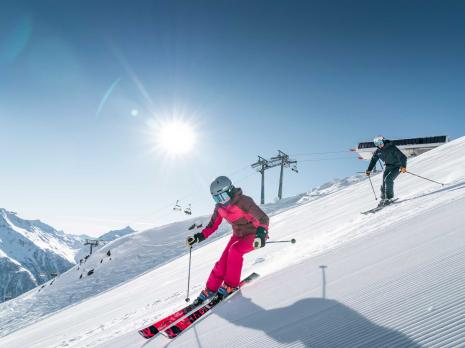 7 overnight stays
incl.
half board
Electric Mountain Festival
3 overnight stays
incl.
half board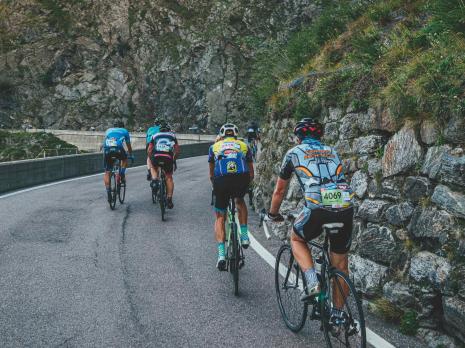 Ötztal Cycle Marathon: training camp
5 overnight stays
incl.
half board
Planning an event?
Then our hotel is exactly the right location. Our seminar room is equipped with modern technical equipment and offers enough space for small and large groups. Just let us know when you would like to reserve it during your stay when making your enquiry.